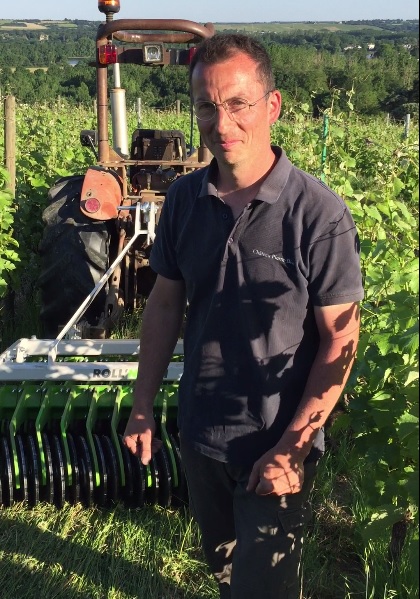 Nourishing the Vines
Following the example of Masanobu Fukuoka, a Japanese researcher who practised his concept of "do-nothing" farming, we wish to use conservation agriculture to cultivate vines by striving as much as possible to leave nature its role of shaping and giving life to the landscape. 
Organic cultivation
In addition to the management of grass cover, this approach has led us to introduce agroforestry (integration of trees), winter grazing animals and vineyard chickens to eat snails in spring (their droppings stimulate and enrich soil life), lactic fermentation of plants (role in redox, and the supply of trace elements), and we also have an even more unusual project to plant a hillside using an agroforestry technique called Arbustra (where vines, trees and animals cohabit).  
Regarding foliar protection, which is still necessary, we continue to employ the approach initiated in 1976 based on trace elements, and only use small amounts of copper and sulphur against downy mildew and powdery mildew.
Obtaining a quality harvest is our ultimate objective and this guides all operations in the vineyard. From pruning to thinning, through the modulation of grass cover as a variable for adjusting vigour, our sole aim is to achieve aerated bunches that are controlled in number and size, facilitating phenolic maturity at harvest. 
Expressing the Typicity of our Terroirs
Great quality Chenin expresses "typicity" to offer a reflection of our terroirs. 
The work carried out at the end of the last century by INRA of Angers made this typicity – or winegrowers' "gut feeling" – more readable.
Retaining eight pedo-geo-climatic variables, INRA's researchers showed that each wine-growing situation is positioned somewhere on a scale between vigour, at one end of the spectrum, where the vine, controlling its vegetative cycle without constraint, will ideally express varietal characteristics, and earliness, at the opposing end of the scale, where the soil drying and warming conditions constrain this same vegetative cycle, which then expresses the full minerality of the terroir.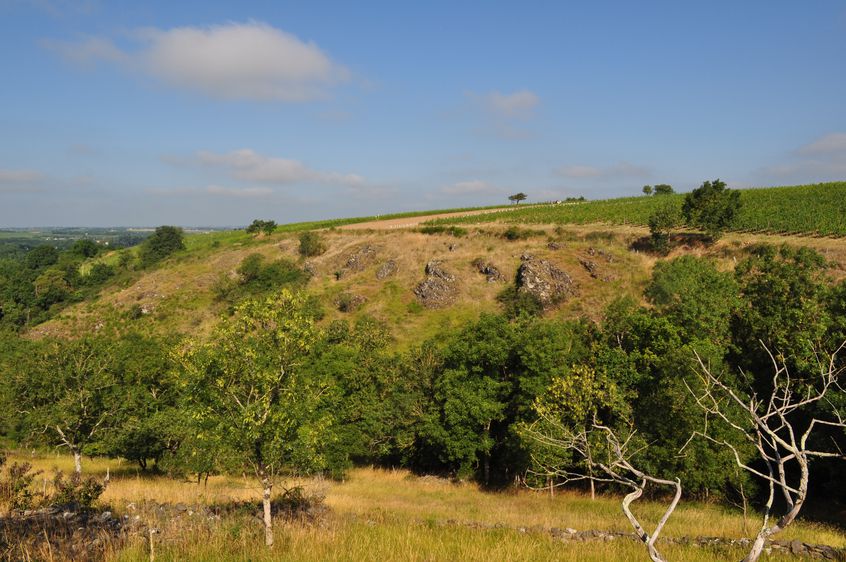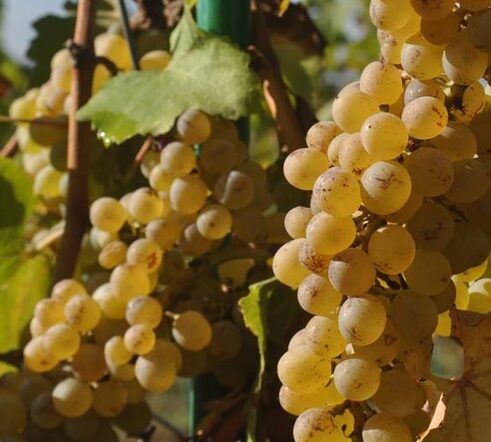 Minimum Intervention in Winemaking
The philosophy in the winery remains consistent with the work in the vineyard, the idea being to accompany fermentation and then ageing, with as little intervention as possible. 
White wine
In the case of white wines, this begins with gentle pressing (the flow is slow but as continuous as possible, to obtain very clear juices, avoiding extraction of undesirable compounds, using a Coquard press (which is a benchmark for quality), a day or two of settling followed by the start of fermentation with indigenous yeasts, and then malolactic fermentation for the dry wines.
Red wine
The vatting of the reds is quite long (generally three to four weeks), but also very gentle, with de-vatting just once or twice at the start of maceration and controlled aeration to help fix colour and stimulate fermentation.  
Most of our vintages are matured at least partially in small and old oak barrels and10-hectolitre jars. 
This ageing, which can include one or two rackings, lasts one to two years.